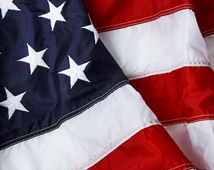 Pattie is the Facility Security Officer (FSO) for Bailey's Premier Services.  Pattie has 13 years' experience working for cleared contractors, managing and implementing sound security programs, ensuring compliance with the National Industrial Security Program Operating Manual (NISPOM) and Department of Defense (DoD) directives.  Pattie is responsible for in-processing new hires for Bailey's Premier Services, providing employees with New Hire Security Training in compliance with the NISPOM.  Prior to joining Bailey's Premier Services in 2015, Pattie worked for both large and small cleared contractors in the DC area and managed the Career Center of a Department of Labor (DOL) funded project under the Job Training Partnership Act (JTPA) Program in Fredericksburg, VA.
Pattie attended the Facility Security Officer program at the DSS Academy in Linthicum MD, gaining a Facility Security Officer Program Management certificate and Montgomery Community College for Organizational Behavior and Principles of Management.  Pattie is a member of the I-270 Industry Security Awareness Council (ISAC) and served on the steering committee for 2 years.  Pattie lives in Clarksburg, MD and enjoys her free time with family and friends, home improvement projects, community activities and traveling.
Focus 
Pattie's focus includes working closely with Bailey's Premier Services' management team to provide cleared employees to meet our customer's needs, developing and implementing sound security policies and procedures and monitoring security functions for the company.
Expertise 
Personnel Security
Facility Security
Human Resources Management